Silt fencing services for residential and commercial properties in Spring Hill, Brooksville, and other areas in Hernando County and Pasco County.
Protect the surrounding water systems and keep your construction project up-to-code with our silt fencing.
When it comes to construction projects, each step must be done right and it needs to be done with precision. Anything less can result in code violations and inspectors putting a pause on the project. A key part of construction projects is putting up silt fencing to ensure the soil doesn't wash away into our water systems.
At Ranger Services, Inc., we can come out to install silt fencing around your residential or commercial construction projects in Spring Hill, Brooksville, Wesley Chapel, and other areas of Hernando County and Pasco County. Our owner-operated business ensures that your project will be up to code and will protect the surrounding water systems. We can also supply silt fencing if you prefer to install it yourself.
---
What Silt Fences Are Used For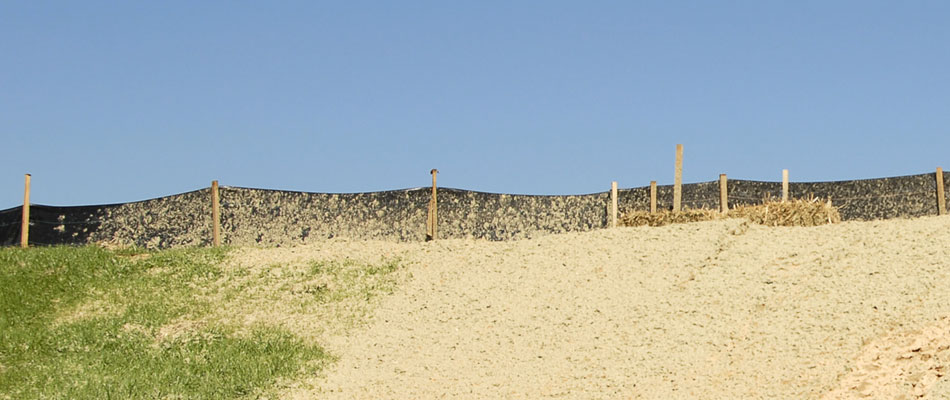 A silt fence is a temporary entrenched sediment barrier made from black, porous fabric that is set up around the perimeter of a construction site. Depending on the type of silt fencing, wooden stakes are used to hold it up every 6-10 feet. It holds sediment and silt back while allowing filtered rainwater to pass through to drain into the water system.
---
Why Your Construction Project Needs Silt Fencing
Silt fencing is part of a construction project and is regulated by the Environmental Protection Agency. Any construction project needs a stormwater prevention plan before the project is allowed to proceed.
It is a stormwater best management practice used to keep soil on the construction site until the site has recovered enough to let the soil permanently stabilize again. If soil is left to run without a barrier, it gets into our streams, rivers, creeks, lakes, oceans, and can have adverse effects on the wildlife there as well as the water itself. The sediment can raise water pH balance and that affects smaller fish, which in turn affects the bigger fish, and so on.
Soil can also wash into the storm drain systems and clog them with excess sediment. Installing a proper silt fence is a vital component of any construction project, as it helps to prevent unnecessary pollution of waterways. If an inspector comes out and sees that a construction company isn't in compliance, they typically have about seven days to address the issue. Having improper silt fencing installed at your construction site could result in hefty fines from the EPA.
At Ranger Services, Inc., we can come out quickly to help with any silt fencing issues that may arise during construction.
---
Types of Silt Fencing We Can Install Include Contractor Grade, DOT Grade, & More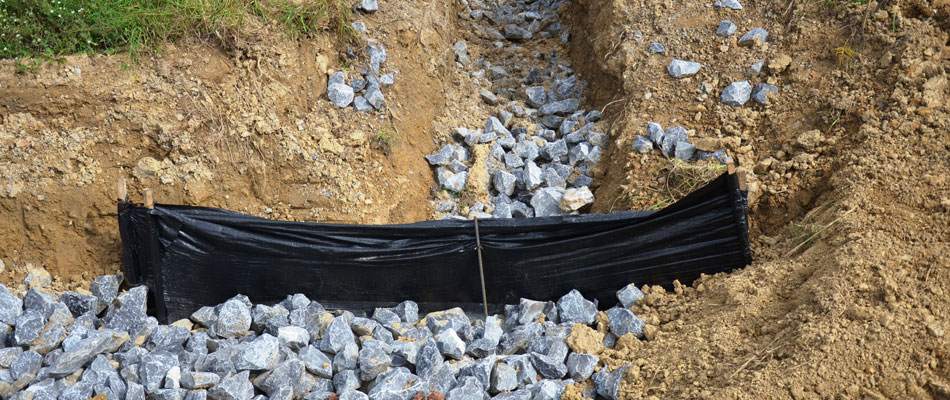 Our experienced crew can install a large variety of silt fencing for any size construction project, from home additions to entire subdivisions. The types of silt fencing we install include:
Contractor grade
D.O.T. grade
Wire-backed silt fence
"No trespassing" silt fence
C-POP silt fence
And more!
---
Are you in need of silt fencing services for your next construction project?
At Ranger Services, Inc., each of our silt fencing installations will be supervised by our company's owner who has years of experience in silt fencing and erosion control solutions. Before you start your next construction project, make sure you have a trusted silt fencing company to work with. We are available for projects in Spring Hill, Brooksville, Wesley Chapel, and other areas within Hernando County and Pasco County. Call (727) 271-7209 today to learn more about our services!