Erosion control solutions for construction projects in Spring Hill, Brooksville, and nearby Florida areas.
Control soil erosion from construction sites with silt fencing, drop inlet protection, erosion control blankets, wattles, and more.
Ensuring that excess soil doesn't move into our water supply is a big and important part of any construction project. Controlling erosion helps avoid sediment and silt flowing into our local streams, rivers, lakes, and oceans. When this sediment enters the water, it can affect the pH which in turn affects the surrounding wildlife.
At Ranger Services, Inc., we are able to provide comprehensive erosion control solutions for any size construction project at residential and commercial properties throughout Spring Hill, Brooksville, Wesley Chapel, and other areas of Hernando County and Pasco County. Our erosion control company follows best management practices for stormwater runoff.
---
We Provide Quality Silt Fencing for All Sizes of Construction Projects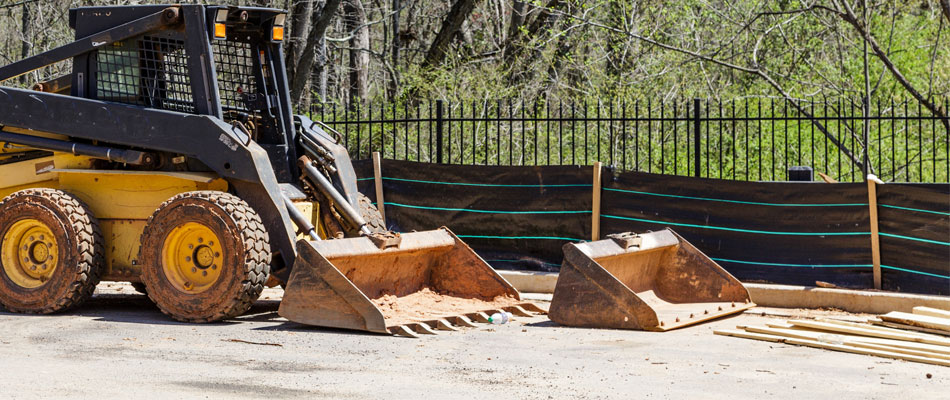 Silt fencing is a part of any up-to-code construction project and should be the last line of defense when it comes to preventing soil erosion. At Ranger Services, Inc., we can install or supply various types of silt fencing from contractor grade to D.O.T. grade to wire-backed fencing.
This fabric material is porous, which allows rainwater to pass through but keeps the silt behind. Silt fencing should be installed before the project begins and should be kept up until the recently disturbed land is again ready to support grass and plant growth.
---
Using Curb Inlet & Drop Inlet Protection Ensures Excess Soil Doesn't Enter Storm Drains
Another potential issue with soil erosion is the potential for excess soil to run into the storm drains, which in turn can result in fines or require a cleaning to be done. To combat this issue, our erosion control company can install and supply curb inlet and drop inlet protection that filters the silt and sediment out of stormwater.
We protect curb inlets and drop inlets with the most sophisticated inlet protection products on the market.
---
Wattles Block Soil Erosion, Help to Filter Water as it Travels Down Hills or Other Sloped Areas
At construction sites, oftentimes the existing grass and plants are stripped away as the land plot is cleared, which means the soil is left there without anything to hold it in place. This is definitely problematic when it comes to hills or other sloped areas, as erosion will quickly happen here. We place wattles on these areas to keep the soil in place and let the filtered water flow down into the water system. A wattle is basically an 8" round sock that is stuffed full of hay. Our company maps out exactly where these should be throughout the construction site.
---
Turbidity Barriers Protect the Gulf from Excessive Silt & Sediment Pollution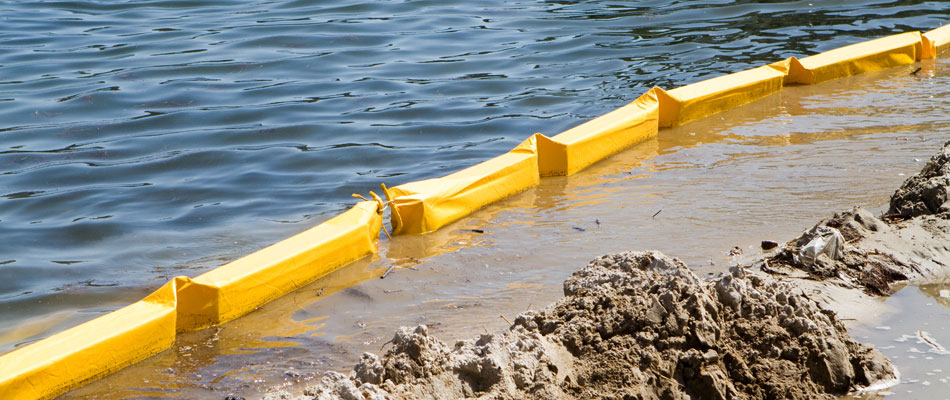 For projects that may be close to the Gulf of Mexico, turbidity barriers may be a requirement for construction. Turbidity barriers are yellow floating barriers that are anchored in the water. Their job is to stop the silt in its track and drop it before it enters farther into the Gulf. It contains the sediment and gives it a chance to settle before it's swept out into the water.
---
Other Erosion Control Solutions Include Straw Blankets, Staked Hay Bales, & Wood Stakes
When a construction crew comes in and grades an area, it's left bare. Using straw erosion control blankets can help keep the dirt in place until the land settles. Our team can also provide staked hay bales to help with filtering dirt out of stormwater, as well as wood stakes for anyone who may be installing their own erosion control products.
We can also supply all of our products if you prefer to order them and install them yourself.
---
Does your construction project need comprehensive erosion control solutions?
At Ranger Services, Inc., we have years of experience installing different types of erosion control products. Our solutions are up-to-code and each job is monitored by the company owner to ensure quality installations. Give us a call today at (727) 271-7209 to discuss how we can help your construction project with erosion issues. We service Spring Hill, Brooksville, Wesley Chapel, and other cities within Hernando County and Pasco County.